LEADERSHIP
Providing innovative concepts, unique products, and high quality service.
Our team is one of the most experienced and successful in the recreation industry.
We have decades of operational experience and over 100 locations nationwide.
Al Stonehouse
President
Al, former president of Diamondback Bicycles and Fitness, was a key player in building the company from $15 million to $120 million in worldwide sales.  During his tenure as president, Diamondback consistently won the industry's "Top Supplier" rating.
While at Diamondback, Al's responsibilities also included over fifteen years heading product development and procurement. He founded the international sales division, which grew to over $40 million in three years. Al created Diamondback's, fitness division; it's most profitable endeavor, and led a restructuring of risk management activities resulting in average annual savings of over $500,000. Al has overseen the opening of more than 100 Freetime outlets in 16 states, serving over 15 million customers. Al is instrumental in our Company being named #1 in Recreational Rentals by Entrepreneur Magazine for several years running.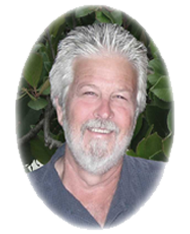 Brian McInerney
Vice President
Brian has been a pioneer in the recreational rental field.  He first imported the Surrey from Italy in 1987 and by 1989 had established five successful rental locations along the west coast.  Brian created and managed both rental operations and the industry's first  distribution company. Brian's propensity for experimentation led to twelve years continued refinement of the format, locations, systems and product that work in recreational rental arenas.  There is no other person with this depth of understanding in this marketplace. Brian also possesses twenty years experience in every facet of commercial and investment real estate.  After achieving the Top President's Club Award three consecutive years with Merrill Lynch Realty, he and an associate founded, built and eventually sold a successful multi-office real estate brokerage firm in Southern California.
In 2000, Al Stonehouse joined Brian and together they refined the national Freetime/Wheel Fun Rentals concept.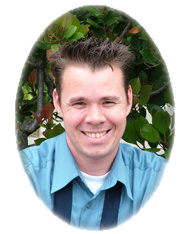 Mark Soto
National Director of Operations
Mark spent 12 years in the hospitality industry and during his tenure as Controller and General Manager of Four Points by Sheraton, he oversaw various departments from front desk to accounting to sales. He specializes in building and inspiring great teams through positive motivation. Mark graduated with a Bachelors degree in Business from Cal State Channel Islands.
He has been with Freetime since March 2006 acting as Controller and Director of the company's boat, bike, and food concessions and has been instrumental in bringing recreation to over two million guests annually.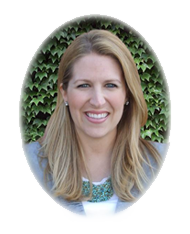 Sheena Walenta
National Director Marketing
Sheena has an extensive background in marketing, advertising, branding, events, social media, business development, and public relations. Having previously managed Marketing Departments for large brands like Coca-Cola, and the Humane Society, her background also includes vast experience working at a 3rd party marketing agency where she created strategic consumer-driven marketing plans for various clients. She specializes in making a splash in a cluttered market, and has a proven track record of lowering marketing costs while increasing visibility and impact. Having also held the position of Development Director at the Cystic Fibrosis Foundation, she mastered running large-scale sporting events like century bike rides, golf tournaments, walk-a-thons, and sailing competitions. Sheena holds a Bachelor's Degree in Marketing & Communications from California State Long Beach and is a vital member of the Wheel Fun team.