WE WERE GREEN BEFORE IT WAS POPULAR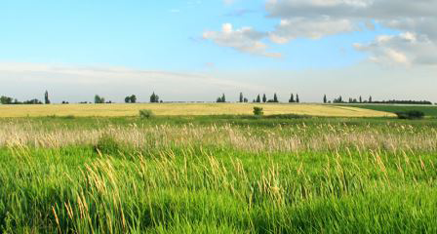 Part of our corporate philosophy, created back in the early 90's, reads – "Supporting active healthy lifestyles for our customers and maintaining a healthy environment for all." Minimizing our carbon footprint and mitigating the impact that our business has on the environment is just as important to us as helping millions enjoy their natural surroundings with outdoor recreation.
We Use Environmentally Preferred Materials
We have created a program that guides staff members in making purchases that are better for the environment without sacrificing quality. These products may: contain recycled materials, be more recyclable, be less toxic or more biodegradable, have less packaging, cost less to transport, perform better, use less energy, or consume fewer natural resources.
We Reduce Waste by Not Creating It
Waste reduction through prevention, reuse, and recycling is integral to Freetime's daily operations. Non-recyclable products, like Styrofoam cups, are not offered. We re-use cardboard boxes and packing materials whenever possible; packing popcorn has been replaced with shredded paper. Plastic straws – which are among the top 10 marine debris items and contribute to millions of tons of trash – are not used at our concessions.
We Practice Water Conservation
Freetime does not allow hoses or taps to run. Not only does this save water, but also the addition of automatic shutoff hose nozzles prevent unnecessary water runoff into water systems and drains.
We Recognize Boaters Who Prevent & Clean Up Pollution
We believe in recognizing environmentally responsible patrons who prevent, and clean up, litter. Our recognition program rewards boaters who make an effort to control pollution. Paddlers seen using effective "leave-no-trace" principles, as well as those who collect litter floating in the water are rewarded with a certificate for 25% off their next rental. This is a three-pronged effort to educate, motivate, and model good practices while out on the water.
We Recycle at All our Locations
Freetime provides an effective system for the collection, storage, and send-off of recyclable items generated by our operations. Recycling receptacles are always positioned in high traffic, convenient locations around our concessions for both patrons and staff to use. We recycle at our Central Office, and don't print documents unnecessarily. We also print collateral on paper containing 30% post-consumer material.
Additional Energy & Green Initiatives
• Energy Conservation: We always work to reduce our consumption of electrical energy, turning off lights and electrical equipment when not in use, using low energy LED light bulbs, etc. As new energy technologies are developed, we explore the possibility of integrating them into existing operations.
• We Use Energy Star Compliant Point of Sale Systems
• A number of our Locations Run on Solar Power
• We Follow LEED Standards
Maintaining Vegetated Areas
When maintaining vegetated areas at our locations, weeds are pulled by hand (no chemical use). Leaves, branches, grass trimmings, and other organic matter are sent to a facility to be composted. We are very sensitive to the areas plant life understanding that flowers, fruits, nuts and seeds attract birds, small mammals and other important wildlife at the parks where we do business. We safeguard beneficial organisms such as earthworms, which, during feeding, aerate the soil, improving the flow of water and air to plant roots.