FRANCHISOR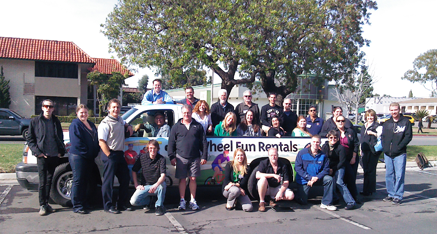 Freetime oversees 100+ recreation sites nationwide. Approximately 60% of them are managed directly by the Freetime corporate office, and the other 40% of the locations are franchised owned.
We've developed and proven an entire business operation model based around recreation, including trademarks and brand names, products, services, training, and marketing methods. Our franchisees are thriving business owners, and we are proud to support them every step of the way.
We have identified 225 premier territories, equating to 1,000 new potential locations available. In addition to brand identity, fully developed systems, market analysis and the benefits of a multitude of outlets, there are many reasons to own a Freetime (DBA Wheel Fun Rentals) franchise. . .
Training:
Franchisees attend a weeklong Wheel Fun Training Camp in Southern California, and then receive ongoing training and support for as long as they are a Wheel Fun franchisee.
Clout:
Franchisees obtain preferential pricing from suppliers, including insurance at a system-wide rate.
Image:
Modern amusement entertainment (think Disney®), in a leisure environment.
Support:
Franchisees receive the support of our full corporate office that assist with everything from signage, to operations, to training, to point of sale systems, and so much more. Franchisees can take advantage of our field visit program, response hot line, owners association, and our free in-house advertising agency. Freetime franchisees have the benefits of a nationwide system, supported by cutting edge technology, recognition and a brand image second to none.